Quality Management System | ISO 9001:2015
In May 2021 the evaluation of the quality management system of Psychomotor Athens was successfully completed from TÜV AUSTRIA Hellas according to the international standard ISO 9001:2015.
TÜV AUSTRIA Hellas has been operating in Greece since 1994 and is a 100% subsidiary of TÜV AUSTRIA, which has a presence in over 40 countries in Europe, the Middle East and Asia. TÜV AUSTRIA Hellas provides independent third-party services in the form of Technical Audits, Inspections, Certifications and transfer of know-how, combined with lifelong-learning services, in a large number of specialised sectors of economic activity.
TÜV AUSTRIA Hellas has Accreditation from the Hellenic Accreditation System as an Inspection, Certification and Technical Auditing Body for virtually all of its activities. It is also a Notified Body in the European Union, under Notification Number 0906, and the Notification Number of the parent company, TÜV AUSTRIA, is 0408.
The evaluation that took place in the 13th of May 2021 certified that the Quality System of Psychomotor Athens covers all the requirements of the standard and confirmed, with the most emphatic way, the quality of the providing services as well as the high level of education of the company' s employees.
In accordance with TUV AUSTRIA procedures, it is hereby certified that Psychomotor Athens applies a Quality Management System in line with the above Standard for the following Scopes:
Provision of mental health and special education therapeutic interventions in children.
Provision of parents' counseling.
Design, development and provision of educational activities in health professionals / parents.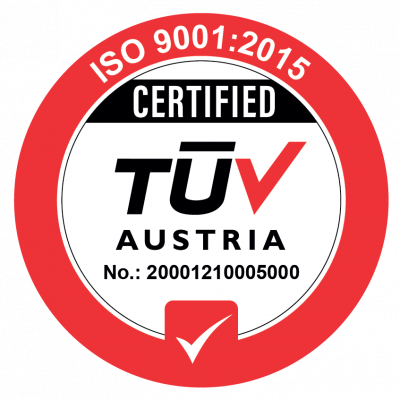 Psychomotor Athens was established in 2010 and since then it has been created a big and faithful base of clients, with special innovative programs, individual and in groups, that are constantly improving.
Psychomotor Athens is the new comprehensive proposal in the first-grade care for pre-school and school- age children. A fully-equipped inter-disciplinary team, consisted of occupational therapists, psychomotor therapists, speech and language therapists, special educators, psychologists, adapted physical educators, music therapists and a psychiatrist, evaluates, proposes and realizes therapies in children with developmental, sensory, learning, emotional and behavioral difficulties.
Additionally, the company organizes significant and innovative seminars and workshops that are addressed to professional therapists.
Here you can find more information about the services of Psychomotor Athens. For further information the website of our organization is here.
The headquarters of all those activities are at Vrilissia, 18, Anapafseos Avenue.
Click here to see the certificate.